Is Obesity a Virus?
It's making for lots of buzz, but it's unlikely. Though stem cells infected with adenovirus have been shown to convert to fat cells (in the lab), this hasn't been proven in humans and the chance that this would play a legitimate role in skyrocketing obesity rates is, um, slim. (Adenovirus-36 causes the common cold and eye infections.)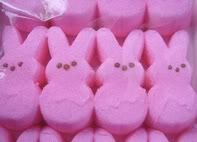 Woman Delivers Natural Identical Quadruplets
The chance of a woman having identical quadruplets without the use of fertility treatments is 1 in 13 million. Karen and J.P. Jepp plan to avoid mixing up their four new identical girls by coding them with different nail polish colors. They also have a two-year-old boy – good luck, young man.

Understanding the Roots of Traumatic Memories
Scientists are studying a neurotransmitter than may explain why traumatic memories become permanently seared into the minds of their victims. Norepinephrine (commonly referred to as adrenaline) helps the brain to handle trauma, but it also tattoos the memory in the mind.
Man Survives Removal of Largest Facial Tumor on Record!
Incredible! A young Chinese man is recovering successfully from a life-threatening operation that removed a 10-kilogram tumor from his face (one of several facial tumors totaling nearly 50 pounds). He will have to relearn to walk as his sense of balance has been affected. To see the amazing video, click Read More. (But I do have to warn you that this moving story is not for the faint of stomach.)