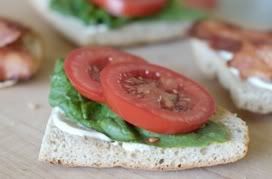 Nice, but it's missing something…
I have a very normal, balanced friend I'll refer to herein as the Skritch who was misdiagnosed with ADHD as a child. To this day, her parents still refer sympathetically to her atrocious attention span, continuously seeking out new ways to help the poor thing just keep it all together. I say misdiagnosed because there is no possible way a rational creature would ever conceive of ADHD and the Skritch hanging out in the same room, let alone having any sort of "thing" together. As a teen, she sensibly held the Ritalin under her tongue until her parents were convinced she'd swallowed her dose, taking care to spit it out like a mushy pea at the soonest opportune moment (which she managed to patiently wait for with no trouble at all). Even if she had really had ADHD, all those little pills would have been a waste, because a study released today proves that Ritalin has no long-term benefits for children.
Earlier studies showing a benefit were probably grossly exaggerating things, say researchers. Now they tell us. Though Ritalin has been shown to initially quell the steaming urchins into meek obedience, benefits are conferred only briefly. Don't worry, I'm going to help you out here: Big Pharma invented an illness and subsequent drug to treat the invented illness and now it is coming back to bite them in the poopmuffin. I know: the first time anything unexpected like this happens, it can be a shock, so don't try to wrap your head around it all in one go.
The new study concludes that after the initial "benefit", treated children go right back to being brats. As an added bonus, children treated for upwards of three years may experience stunted growth. The cure for that, of course, is Prozac, Frappuccinos and marijuana. I'm kidding, I'm kidding! Please. I love kids, especially breaded in a sandwich with a zesty aioli and a rugged amber ale.
- Photo
Defiantly yours…